Muslim baby boy names are in millions, but here I am going to mention some most popular Islamic names for your cute baby.
As a Muslim, I know the most popular male names that come around me so I have to mention those first in the list.
Popular Muslim baby boy names
When you bless with the baby boy so you are looking for male names.
Following are the random most popular Islamic baby boy names.
If you know about the male names that are not mentioned here.
Write down the male names in the comment section that you didn't see in the list and which is a random name for you.
If you write names in the comment section that to be in the existed list, Great you can ask me to add your name next to those male names you listed in your comment.
Enjoy your baby boy names.
Here are some Muslim Baby Girls names with their meaning.
Update: Following are just some names if you are looking for about beautiful 2900+ names starting from any letter A to Z is here!
Muslim/Islamic male names
| Name | نام | नाम |
| --- | --- | --- |
| Atta Muhammad | عطا محمد | अत्ता मुहम्मद |
| Sardar | سردار | सरदार |
| Mehmood | محمود | महमूद |
| Shah Hussain | شاہ حسین | शाह हुसैन |
| Faizan | فیضان | फैजान |
| Ahmad | احمد | अहमद |
| Shahid | شاہد | गवाह |
| Kamran | کامران | कामरान |
| Gohar | گوہر | रत्न |
| Rehan | ریحان | रेहान |
| Farhan | فرحان | फरहान |
| Usama | اسامہ | ओसामा |
| Wahid | واحد | एक |
| Ayaz | ایاز | अयाज |
| Hayam | حیام | حیام |
| Asghar | اصغر | असगर |
| Tariq | طارق | डॉक्ट |
| Bilal | بلال | बिलाल |
| Fayaz | فیاض | फैयाज |
| Yasir | یاسر | यासिर |
| Mansoor | منصور | मंसूर |
| Waqas | وقاص | وقاص |
| Haroon | ہارون | हारून |
| Tasawar | تسور | ससुर |
| Salman | سلمان | सलमान |
| Asim | عاصم | आसिम |
| Qasim | قاسم | कासिम |
| Ali | علی | अली |
| Aqib | عاقب | सज़ा देना |
| Nafees | نفیس | सोहेल |
| Kaleem | کلیم | दावा |
| Sohail | سہیل | सोहेल |
| Haseeb | حسیب | حسیب |
| Samad Shah | صمد شاہ | समद शाह |
| Rashid | راشد | राशिद |
| Shoaib | شعیب | शोएब |
| Ali Raza | علی رضا | अली रज़ा |
| Noman | نعمان | नौमान |
| Haider | حیدر | हैदर |
| Abid | عابد | एक बोली |
| Hamza | حمزہ | حمزہ |
| Baqir | باقر | बाकिर |
| Ihtisham | احتشام | गौरव |
| Allah Noor | اللہ نور | ईश्वर प्रकाश है |
| Midrar | مدرار | مدرار |
| Wahab | وہاب | वहाब |
| Kamal | کمال | पूर्णता |
| Zareef | ظریف | ज़रीफ़ |
| Uzair | عزیر | उज़ैर |
| Jawad | جواد | जावद |
My cute baby boys names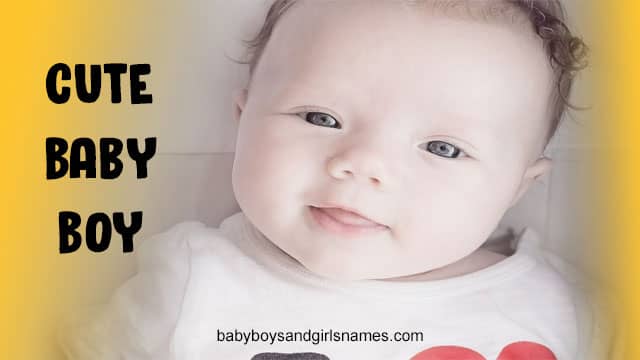 | Name | نام | नाम |
| --- | --- | --- |
| Wahab | وہاب | वहाब |
| Sami Ullah | سمیع اللہ | सामी उल्लाह |
| Mati Ullah | مطیع اللہ | मती उल्लाह |
| Zahir Ullah | ظاہر اللہ | जहीर उल्लाह |
| Fareed Ullah | فرید اللہ | फरीद उल्लाह |
| Ameen Ullah | آمین اللہ | अमीन उल्लाह |
| Shawal | شوال | शाल |
| Jalal | جلال | जलाल |
| Hilaal | ہلال | हीरालाल |
| Bilal | بلال | बिलाल |
| Sarir | ساریر | सरीर |
| Sudheer | سدھیر | सुधीर |
| Sudair | سدیر | सुदय |
| Zaka Ullah | ذکاء اللہ | ज़का उल्लाह |
| Abid Ali | عابد علی | आबिद अली |
| Nouman | نعمان | नौमान |
| Touseef | نعمان | तौसीफ |
| Shahnawaz | شاہنواز | शाहनवाज |
| Shaheen | شاہین | शाहीन |
| Shadaab | شاداب | शादाब |
| Babar | بابر | बाबर |
| Waqar | وقار | वकार |
| Akhtar Ali | اختر علی | अख्तर अली |
| Mumtaaz | ممتاز | मुमताज |
| Fawad | فواد | फवाद |
| Shahab | شہاب | शाहब |
| Jalal | جلال | जलाल |
| Wisaal | وصال | विसल |
| Aziz | عزیز | अजीज |
| Aizaz | عیزاز | एजाज |
| Norooz Khan | نوروز خان | नोरूज खान |
| Altaf Hussain | الطاف حسین | अल्ताफ हुसैन |
| Shahid Shah | شاہد شاہ | शाहिद शाह |
| Waleed | ولید | वालिद |
| Wahaaj | وہاج | वहाज |
| Wahid | واحد | वाहिद |
| Khalid | خالد | खालिद |
| Majid | ماجد | मजीद |
| Wajid | واجد | वाजिद |
| Wajahat | وجاہد | वजाहद |
| Sajid | ساجد | साजिद |
| Amir | عامر | अमीर |
| Zakir | ذاکر | जाकिर |
| Ahmed Ali | احمد علی | अहमद अली |
| Hussain Shah | حسین شاہ | हुसैन शाह |
| Naveed | نوید | नवीद |
| Amjid | امجد | अमजिद |
| Sarfaraz | سرفراز | सरफराज |
| Safi Ullah | صفی اللہ | सफी उल्लाह |
| Saif Ullah | سیف اللہ | सैफ उल्लाह |